Established in November 2015 River City Cali Dance Studio is a dance business. Lorinda Webster-Brooking and Jessica Harrop have over 35 years combined of Calisthenic participation and 19 years of coaching in various forms.
River City Cali Dance Studio's vision is to bring Calisthenics to Brisbane, with a view to promote the dance sport & assist its growth in QLD. We will aim to compete at the highest levels across all age sections. Our goal is to also develop performance arts, team camaraderie, self-confidence & self-esteem with all our members.
Our mission is to develop our individual technique, skills & performance quality to inspire the most creative & "wow factor" routines for competition and public viewing pleasure. All while having a great time & fun experience with our River City Cali Dance Family.
River City Cali Dance Studio is a Calisthenics Dance club that combines:
Calisthenics
Ballet & Contemporary
Gymnastics & Acro
Jazz & Hip Hop
Singing & Acting
Theatre Work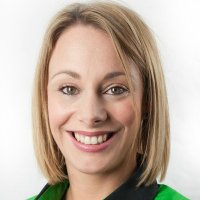 Lorinda Webster-Brooking
Director/Principal Coach
---
Lorinda began Calisthenics in South Australia at the age of 7. She competed in many winning club, state (Ballarat) & national teams & also placed in both Graceful & Solo Competitions at National level. She also received her Gold Medal Honours in 1998 for the Calisthenic Skills Exams Program
Not only has Lorinda participated in Calisthenics, she has completed extensive training in Ballet, Contemporary, Jazz, Hip Hop & Gymnastics. Lorinda competed for Australia in sports aerobics in Europe, cheerleading & drill dance in America and danced in pantomimes in London. Her most favourite tour was being in one of the dance shows at Disney World, Florida. Lorinda has coached many successful Calisthenic Club, Ballarat & National Individuals & Teams for both Queensland & South Australia in various age sections.
She has previously taught at the Seaton Calisthenic Club (SA) & for one year at the Westcoast Calisthenic Club (WA) where her teams across varying age sections have won state championships. After travelling to Brisbane in 2013, she assisted & coached the winning overall State Championship aggregate Senior Team consecutively and jointly started the River City Cali Dance Studio in 2016 with Jessica Orton. Lorinda also coached the 2016 QLD Senior State Team who placed third in Australia & more recently has led the River City Senior Team to winning the Division 1 & Championship Reserve (AM) Competitions at the Royal South Street Society Competitions in Ballarat. Adding to this successful list, Lorinda was the first Queensland coach to have choreographed & taught all 3 Solo, Duo & Graceful State Champion winning Senior routines.
Nothing pleases Lorinda more than seeing the friendships, skills and self-confidence grow in all dancers she works with. "It is always an honour to be part of ones' performance journey"..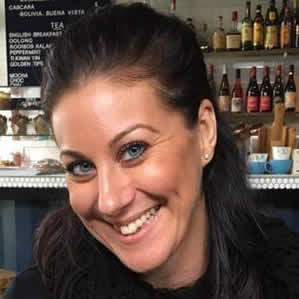 Jessica Orton
Director/Principal Coach
---
Jessica began Calisthenics in Victoria at Dresden Calisthenics College as a Sub-Junior at the age of 7. She spent 18 years at Dresden winning many State and Ballarat Aggregates.
Once finished school Jess completed 2 years Full Time Performing Arts Course at Bartuccio's Dance School in Melbourne. Here her dance knowledge and career extended past Calisthenics to Tap, Jazz, Ballet, Contemporary, Musical Theatre and Hip Hop. This lead to professional dance, modelling and performance work including shows with Disney, Channel 9 AFL Football Show and the Royal Children's Hospital Good Friday Appeal to name a few.
Jessica then moved overseas and once she returned to Australia joined a Brisbane based club as a competitor and coach where they won the overall aggregate 4 times.
Jessica represented Queensland at the 2016 National Competition as a Senior Competitor and was one of the Senior Team Members who won the 2016, 2017 & 2018 QLD State Championships. Jess was also involved in the River City team who won Division 1 at the Royal South Street Competition in Ballarat..
"Seeing a young child accomplish something they never thought they could brings me such happiness and to be able to share this experience not only with the dancer but their family & friends is truly a wonderful gift"
Dance. Perform. Achieve. Inspire.
What is calisthenics?
The word calisthenics comes from the Greek words 'kallos' for beauty and 'thenos' for strength. Indeed, the components of the sport aim at achieving those physical attributes, but the sport also influences the emotional and social development of girls and boys through friendship and teamwork. Calisthenics, as we know it today, involves a team of pupils learning routines choreographed to music - each of about three to four minutes duration - and presenting those routines at competitions. Pupils learn approximately six routines concurrently throughout a year and this is where the diversity of the sport is seen. There are different levels of Calisthenics; some clubs have non-competitive classes, performing only at their annual concert. Other teams compete during the year at a number of competitions, performing on stage in costumes. Queensland also has a State Representative Team that competes at the Australian National Championships.
Contact Us
Classes held at Belmont State School - 1275 Old Cleveland Road, Carindale.

Saturdays: 'Tinies' 3 years to 7 years: 9:15am to 11:00am
Saturdays: 'Sub-juniors' 8 years to 10 years: 9:15am to 12:30pm

Classes held at St Thomas Catholic Primary School - 10 Stephens Street, Camp Hill

Mondays: 'Masters' 26 years and over: 5:45pm to 8:30pm
Tuesdays: 'Seniors' 18 years and over: 6pm to 9:15pm

Classes held at Gumdale State School - 677 New Cleveland Road, Gumadle (enter via Tilley Road)

Mondays 'Juniors': 11 years to 13 years: 5:30pm to 8:45pm
Mondays: 'Intermediates': 14 years to 17 years: 5:30 to 8:45pm